Read Time:
6 Minute, 9 Second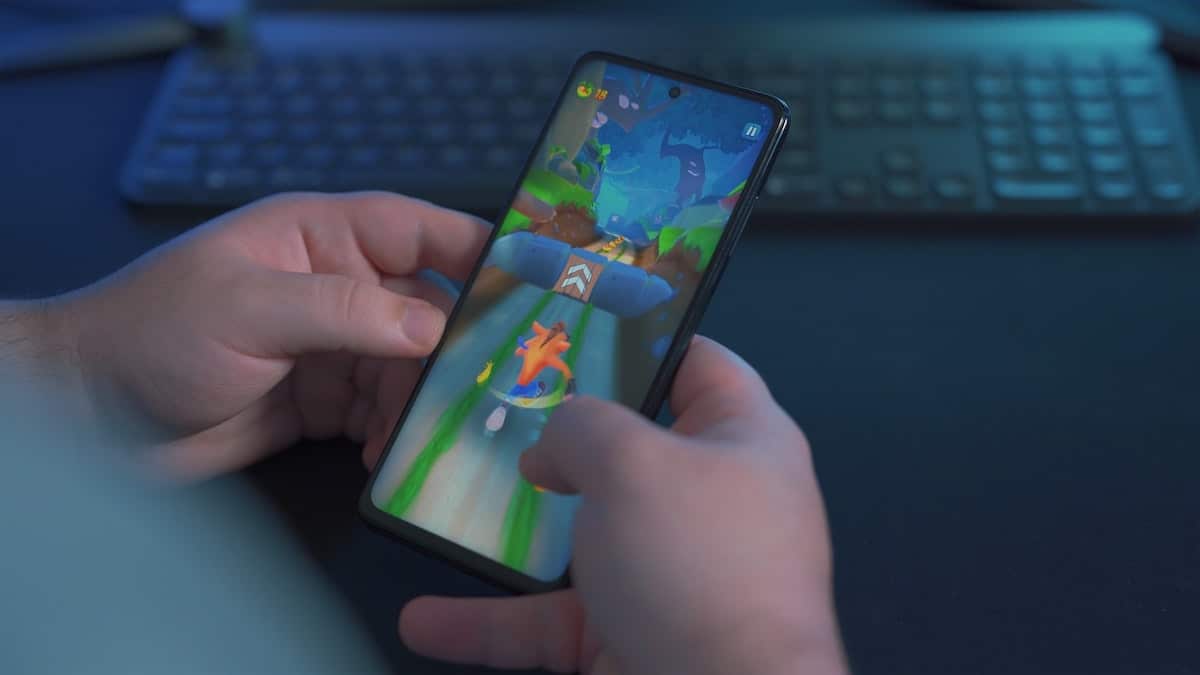 10 Types Of Mobile Games And How To Enjoy Them On The Go
Back then, video games were played using consoles, and now games can be played using devices like mobile phones and computers. Boredom has helped many people turn to mobile games as a distraction. Games are interactive and fun and have become a tool to be used by players of all skill levels.
Mobile games come in unique ways, and they can be fulfilling, cooperative, artistic, and intelligent. Finding a fun mobile game to play whenever you want can be overwhelming since thousands of games are available today. Not to worry, as this list contains several mobile games you can play on the go and thoroughly enjoy.
1. Pokémon GO
The list can never be complete without the mighty Pokémon Go when mobile games are mentioned. It is an augmented reality mobile game that uses real-world geographical data. It transforms a local park into a mysterious location packed with exciting Pokémon.
Pokémon encourages players to explore areas and forge new friendships. The game has successfully turned millions into real-world Pokémon trainers and has maintained its rich features. Since Pokémon is an augmented reality game, you'll be required to move around; your smartphone will vibrate when you are near a Pokémon. Once you have met one, aim and try to catch it with a Poké ball.
2. Threes!
Threes! is a genius game of simplicity and is very easy to play. The game involves sliding numbered tiles along a four-by-four grid to make additions or multiples of three. The game ends when there's no space on the grid to slide around. It takes about 3 to 7 minutes to round up, which is quite good.
Threes! compels you to think fast and make quick moves to reach the maximum score point. It has a pleasant visual effect with easily manoeuvrable functions. This is an ideal game if you want to kill a few minutes of boredom. Threes! is a mobile game available on both Android and iOS devices.
3. Fruit Rush
This is a suitable game for casino lovers. Fruit Rush is a classic slot game that'll suit your preference.
The game has six reels, four rows, and 20 paylines, with a maximum payout of 500x bet for six identical symbols of the number seven.
The reels contain the number seven, a plum, a watermelon, a blackberry, a cherry, and an orange. These symbols can give a payout as long as two exact symbols appear on a payline. Fruit Rush can be played on the demo version or with real money. However, you can look up slot game reviews on Jackpot Casino to learn more about online slot games.
4. Piffle
Piffle is an effortlessly entertaining arcade game. In this game, you break blocks by flinging ball-like cats at them. The purpose is to clear the stave before the blocks hit bottom and strike your kittens. There are special blocks with the sole purpose of making your task more difficult and power-ups to make it easier. Piffle is a game with several levels and comes in a unique aesthetic. You can also unlock new looks for your Piffle Balls. This game can be downloaded on both Android and iOS devices.
5. Monument Valley
Monument Valley tops most mobile games due to its beautiful art. This is a puzzle game where players must solve problems on several levels by rotating its rendered structures until the proper perspective is lined up in the correct path. It'll definitely attract you with its brilliantly made puzzles, beautiful architecture, and excellent art style.
6. Mafia City
Mafia City is a popular game, thanks to its massive marketing campaigns. It is a unique game with a storyline about becoming a mafia boss and a blend of strategy and gameplay. Though several strategy games concentrate on fantasy realms or history, Mafia City holds a different view as it involves you running a crime syndicate in a modern city.
You can choose to erect new buildings and decide if you want to play with friends in a partnership to help each other grow or fight and eliminate every player in your way. Mafia City is a game that is compatible with both Android and iOS devices.
7. Tetris 
Tetris was released in 1984 and has since become a significant gaming sensation. Years later, this exciting puzzle piece is available on all devices. The puzzle game lets players strategically rotate falling blocks to clear each level.
To score a "Tetris," an I piece can be placed vertically in the column that is left open, or any fitting piece can be placed in the vacant space in the game. The points can be gotten when a single, double, triple, or quadruple row is cleared.
8. Desert Golfing
This is a unique kind of golf game. Here, you are playing golf in the desert, with the sun shining down on you and sand dunes all around you. The game advances from level to level with no end. Every level is quite simple, and you only need to swipe to aim by getting the golf ball into the hole in just a few shots, just like in real golf.
A new course is generated after each level, and you can't reset a level or undo your previous moves.
The graphics are pretty simple, just like the game. Overall, it has a soothing experience and is available on Android and iOS devices.
9. Dots
This is a complete description of the word "simple." The game features 36 dots of different colours, all laid out to form a six-by-six square. The objective of the game is to connect the dots together by drawing a line between dots of the same colour. When the dots are connected, you earn points and clear those dots from the screen.
The dots can be connected from up, down, and sideways but cannot be connected diagonally; the more dots you can join in one continuous movement, the more points you'll get. Connecting four or more dots of the same colour to create a square will clear up all the dots of that colour from the board. As you clear out the dots, more dots will drop down into the grid from the board until you run out of moves.
10. Among Us
This free-to-play online game takes a modern approach to online multiplayer gameplay and has become quite popular among gamers. This is practically a game of survival, where you have to vote off all the imposters and carry out all the tasks, which involves the imposter killing all the crewmates or successfully stopping them from completing the assigned tasks. Players are given the role of either an imposter or a crewmate, and the crewmate must try to get the spaceship ready for departure.
Conclusion
Mobile games can be relaxing or very competitive, making them perfect for playing on the go. With a smartphone or tablet, you can easily play a mobile game, as it is easy to get started. There are many free games that can be downloaded via the phone's play store. You can always look up the various action, adventure, or slot game reviews before downloading a game to your mobile device.