Read Time:
1 Minute, 30 Second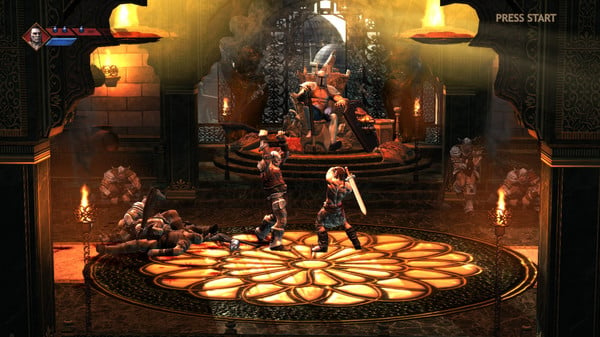 Publisher Sega and developer The Eccentric Ape will release Golden Axed, a single-stage "vertical slice" of a cancelled Golden Axe reboot in development at the beginning of the decade, for PC via Steam on October 18 as part of Sega's 60th anniversary. It will only be available until October 19 at 10:00 a.m. PT / 2:00 p.m. ET.
Here is an overview of the game, via its Steam page:
At the beginning of this decade, Sega Studios Australia was working on a series of reboots of classic Sega intellectual property, known collectively as the Sega Rebornseries. These included 2.5D reboots of Golden Axe, Altered Beast, and Streets of Rage, as well as an endless runner version of Shinobi, all encompassed in a universal hub world.

Sadly Sega Studios Australia's doors were shuttered in 2013, and with it the Sega Reborn project was lost to the annals of video game history.

Until now.

On the occasion of Sega's 60th Anniversary, as a special treat to say "Thank You!" to our fans, Sega is releasing a working prototype of Golden Axe Reborn, a single level created as proof-of-concept, or what's known in the industry as a "vertical slice." We've dubbed it, tongue in cheek, as "Golden Axed."

Golden Axed may be janky, may be buggy, may be an artifact of its time, but it offers a unique glimpse into the prospect of a project that could have been, and a rare peek behind the curtain at the sometimes tumultuous world of video game development.

We reached out to some of the original development team to bring this dusty gem to light, and they are proud that this project could be revived in some form to be shared with you, the fans.