Read Time:
1 Minute, 9 Second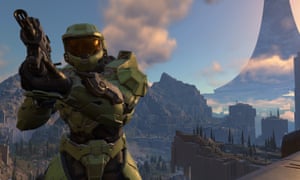 The era of video game design being defined by technology is over, according to Microsoft. Two hours after the Xbox showcase eventlivestreamed on 23 July, I'm speaking to the company's head of studios, Matt Booty, via video call. The showcase revealed 22 games, "built to launch exclusively on Xbox consoles", nine coming from first-party teams – a clear response to Sony's live event in June, which concentrated on exclusive PlayStation 5 titles. But there was no mention of hardware during the one-hour stream, and now Booty is keen to make the point that projects developed for Xbox Series X, due this Christmas, will not be as delineated or constrained by hardware specifications as they have been in the past.
Register for free and
continue reading
It's important to say this is not a step towards a paywall
We need more readers to register with us to help sustain our independent, quality journalism. Without you taking this simple step, we miss out on revenues from personalised advertising – a critical source of funding for our future.
Through doing so, you'll help ensure that our reporting remains freely available to everyone, and if we recognise you when you come back, we can improve your news experience too. You can still control your own privacy settings. Thank you.